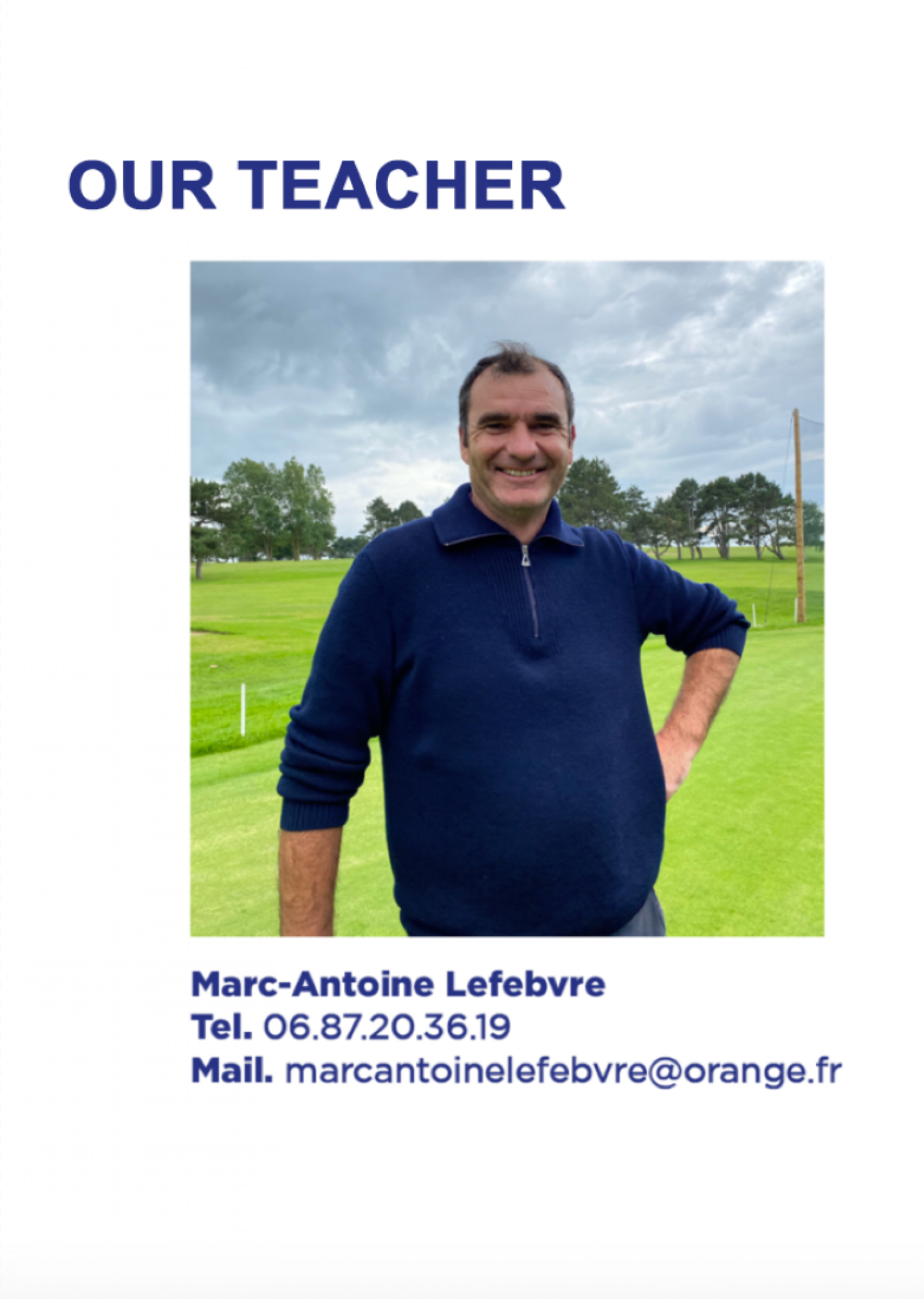 Whatever your level, whether you are a beginner or an experienced player, our Dieppe - Pourville golf instructors can offer you a range of options to help you start and improve your game.
RATES 2023
Formulas recommended for beginners:
GO FOR GOLF PASS, LIBERTY PACKAGE, GREEN CARD COURSE, 9 HOLE RANKING COMPETITIONS
GO FOR GOLF PASS: 4 HOURS OF LESSONS OVER 1 MONTH, 4 FREE PRACTICE TOKENS: 59 €.
LIBERTY PASS*
PASS INCLUDING UNLIMITED GROUP LESSONS OF ONE HOUR DURING 4 MONTHS :
TUESDAY AND FRIDAY at 1pm
THURSDAY 9AM
SATURDAY 9AM
SUNDAY 11am
RATE : 90€ / month
WORKSHOPS
CARTE VERTE : 4 DAYS , 4 SESSIONS OF 1h30 : 220€/PERS
IMPROVEMENT : FOR CLASSIFIED PLAYERS, 4 SESSIONS OF 2 HOURS : 280€/PERS
INDIVIDUAL LESSON
HALF AN HOUR: 30€ PER PERSON
ONE HOUR: 60€ PER PERSON
5 HALF-HOUR SESSIONS: 130€ PER PERSON
10 HALF-HOUR PACKAGE: 260€.
3 HOURS OF LESSONS AND 2 ROUNDS OF 9-HOLE GOLF: 260€.
9-HOLE COURSE LESSON: 100€.
CORPORATE PACKAGE* (FOR COMPANIES)
DISCOVERY FOR COMPANIES (SEMINARS, END OF YEAR MEAL...)
1 HOUR 15€ PER PERSON
2 HOURS 25€ PER PERSON
Bucket of balls: 3€ per person